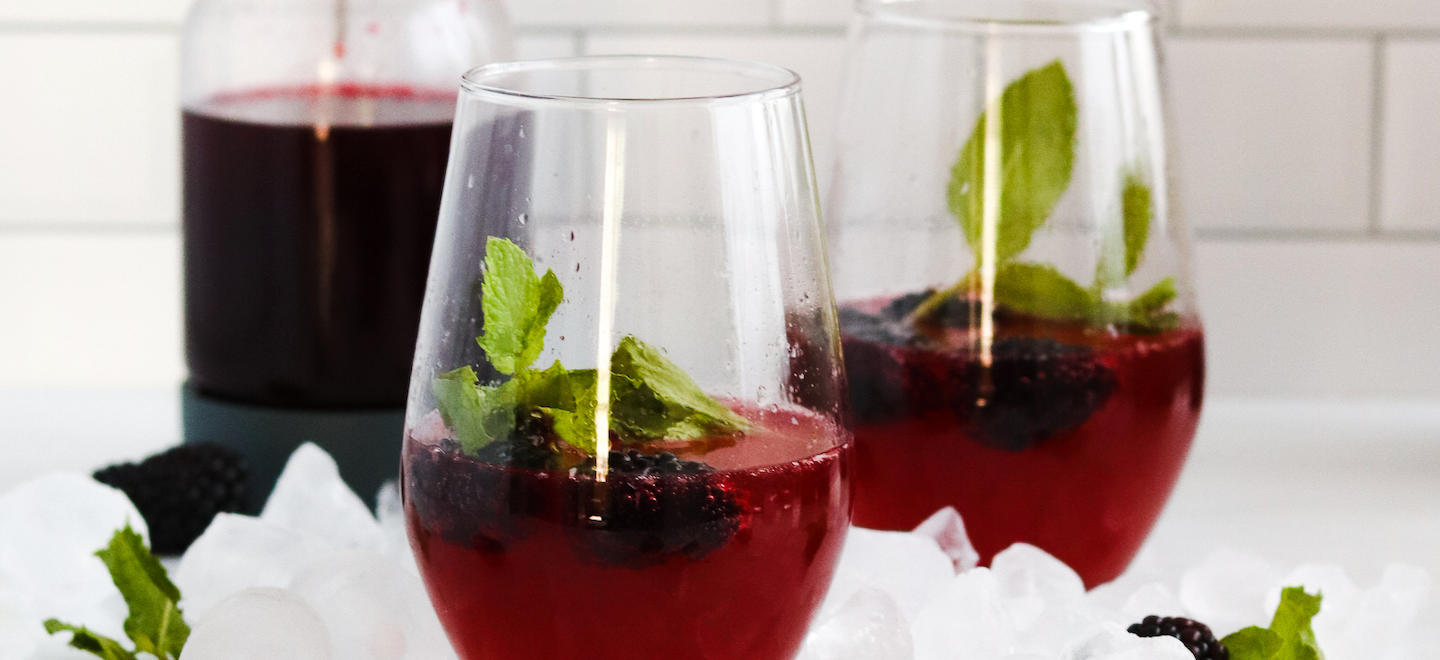 Blackberry-Mint Shrub Mimosa Recipe
We are going to go ahead and say that shrubs should always be an option as a mimosa modifier. So what actually is a shrub? A shrub is created similarly to a ​simple syrup​ and contains sugar, vinegar, and fruit. The result is an amazing concentrate that can be used in a wide variety of cocktails. For this specific recipe, we took fresh blackberries, mint, and lime to create a shrub that you'll be using from now on for at home cocktails. Just like the Kiwi Mint Orange, this mimosa will pair well with classic, go-to brunch options.
Ingredients
5 pints fresh blackberries
5 cups apple cider vinegar
Directions
In a medium saucepan, heat up the sugar and apple cider vinegar and stir until sugar is completely dissolved. Once the mixture is simmering, remove from heat and set aside. 
In a container with a lid, pour in your blackberries, mint leaves, lime juice and zest, then muddle.
Pour your sugar/vinegar mixture over the muddled berries, cover, and refrigerate overnight.
Strain the mixture and pour into your Shorty Bottle.
To serve, pour ½ oz - 1 oz into your glass and top with champagne.